Dr. Öğr. Üyesi AHMET REMZİ ULUŞAN

İngilizce Öğretmenliği Programı
---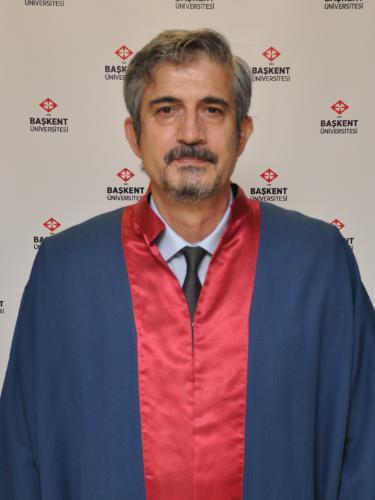 Tel : 0312 246 6666 / 2239
E-Posta : arulusan[at]baskent.edu.tr

Doktora (1995), Gazi Üniversitesi, İngiliz Dili Öğretimi
Yüksek Lisans (1990), Gazi Üniversitesi, İngiliz Dili Öğretimi
Lisans (1985), Hacettepe Üniversitesi, İngiliz Dili Ve Edebiyati
Çalışma Alanları
---
İNGİLİZCE ÖĞRETMENLİĞİ


İNGİLİZ DİLİ ÖĞRETİMİ


Kitaplar
---
Uluşan AR. Gattegno's Silent Way: A Review of the Guiding Principles of the Method in Light of Post-Method Pedagogical Developments in Language Teaching. In:Kenan Baş editors. Theory and Research in Educational Sciences. İzmir: Serüven Yayınevi; 2022


Uluşan AR. Bak Nasıl da Konuşuyor. Ankara: Elma Yayınevi; 2019


Uluşan AR. Modular ESP Course Design. Riga, Letonya: LAP LAMBERT Academic Publishing; 2018


Uluşan AR. English for Systems Engineering. Ankara: Kara Harp Okulu Basımevi; 1995


Makaleler
---
Uluşan AR. A cognitive approach to writing skill and the importance of practice. RumeliDE Journal of Language and Literature Studies, 2018; (13):226-235. ( Tübitak/Ulakbilim/SBVT )


Uluşan AR. University Students' Avoidance Behavior in English Classes. International Journal of Languages? Education and Teaching, 2018; 6(2):37-44. ( Index Copernicus )


Uluşan AR. English for Specific Purposes: A Supplementary to Richards and Rodgers' Approaches and Methods in Language Teaching (Third Edition). Başkent University Journal of Education, 2017; :-.


Bildiriler
---
Batur S, Uluşan AR. The Use of Indirect Corrective Feedback in Writing Activities Using PADLET. IX. Yıldız Uluslararası Sosyal Bilimler Kongresi: Yıldız Teknik Üniversitesi - İstanbul; 26/12/2022 - 27/12/2022


Uluşan AR. Cognitive Demands of Writing Skill and the Role of Practice. Duzce University International Conference on Language: Düzce; 18/10/2018 - 20/10/2018


Sözen Hamurabi P, Uluşan AR. The Need for Autonomous Learners In a Language Classroom.. 3rd International Conference on Advances in Education and Social Sciences: İSTANBUL; 09/10/2017 - 11/10/2017


Uluşan AR. Online Techniques and the Use of Internet in ELT. International ELT Conference: From Diversity to Synergy: ; 27/07/1996 - 28/07/1996